Events
World Congress of the International Association for the Scientific Study of Intellectual and Developmental Disabilities (IASSIDD)
IASSIDD congresses  are the leading international research and practice meetings in the field of intellectual and developmental disabilities.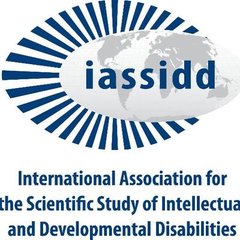 On the 6th – 9th of August 2019 Glasgow, Scotland.
Several staff members of St. Michael's House will be presenting their research at the congress.
 St. Michael's House internal research seminar
On Monday 7th of January 2019 St. Michael's House held its first internal research forum of the year.
Staff members presented the following pieces of research:
To Explore the Perceptions of Nurses Using the Health Service Executive (2015) Nursing and Midwifery Quality Care-Metrics in an Intellectual Disability Setting.      By Joan Gilvarry, Clinical Nurse Manager 2/ Person In Charge 
Putting the Person into Personal Plans-Practical Application of the Health Act 2007 Regulations 5 "Individualised Assessment and Personal Plans".  By Roisín O'Neill, Person Centred Planning Coordinator
Exploring the Process of Goal Setting using Person Centred Planning for Individuals with Complex Communication and Support Needs. By Catherine Molony, UCD MPychSc graduatem, Mary Sloan, Senior Speech & Language Therapist