Our Founding Story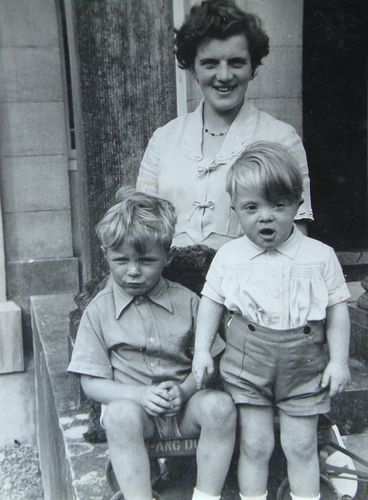 Patsy Farrell with sons John and Brian
On Thursday, 2nd June 1955 a small advertisement appeared in The Irish Times:
"Association for Parents of Mentally Backward Children. Lady wishing to form above would like to contact anyone interested. Box Z 5061 Children."
It was placed by Patricia Farrell, a farmer from Gigginstown, Co. Westmeath, whose son Brian had Down Syndrome. Along with her friend and Co-Founder, Madge Atock, they were seeking an education for Brian. Patricia had been shocked to discover that there were no school options for him. Indeed, the only service available for children with an intellectual disability at the time was institutionalised residential care.
The response to the advert was larger and more positive than Patricia had expected. Following a public meeting in the Mansion House chaired by Declan Costello, St. Michael's House was founded. The new organisation not only wanted to establish new services, but also to bring about a change in how people with an intellectual disability were viewed.
"We rushed in where many would fear to venture. The one essential was to meet and help parents who came to us not so much for a diagnosis, but for advice about what they should or could do to help their child with a disability."
Dr Barbara Stokes, first Medical Director
Each month meetings were held in the Country Women's Club in St. Stephen's Green for the parents and friends of the Association. The committee endeavored to find speakers who had good knowledge and experience with children with special needs in order to support the parents who attended the meetings traveling from all over the country.
To run the Association, the only means of financial support came from the dedication and hard work of the members and volunteers who organised fundraising dances, sales of work, monthly donation cards, flag day sales and many who gave separate donations and interest free loans.
A house was eventually purchased in 1956 on Northbrook Road, Ranelagh and the first day centre/school (known as St. Michael's School) was opened with one teacher Sheila McCabe (assisted by volunteers) and a class of 12 children.
The success and efforts in fundraising enabled a second teacher Eva Bieler to be hired in October 1958, doubling the number of children now attending the school to 25.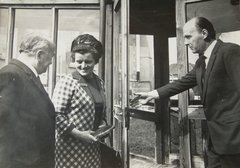 Opening of Goatstown Pottery Workshop with President Hillary, Patsy Farrell and JP O'Brien (Chairman)
In October 1960 St. Michael's School was recognised by the Department of Education as a National School and the salaries of the teachers would now be paid by the Department.
As the work of the Association expanded so did the number of children on the school waitlist. Before long it became necessary to sell Northbrook Road and to purchase larger premises on Grosvenor Road, Rathgar. |Around this time an old building on Jamestown Road, Finglas was donated to the Association which was turned into the first St. Michael's School on the Northside of the City.
With the help and dedication of voluntary helpers, the organisation began to develop new and innovative day and residential services, which were guided by best international practice and the belief that people with intellectual disabilities are full and equal members of society.
You are welcome to visit our History Wall in St. Michael's House in Ballymun Head Offices.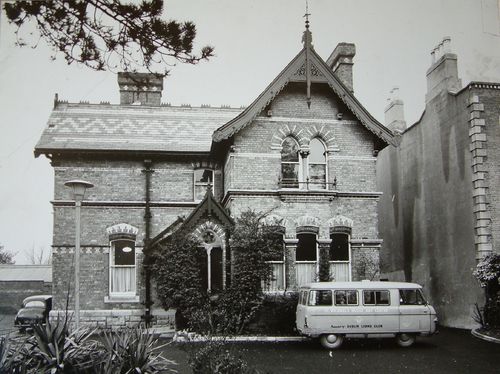 St. Michael's House school on Rathgar Road, Dublin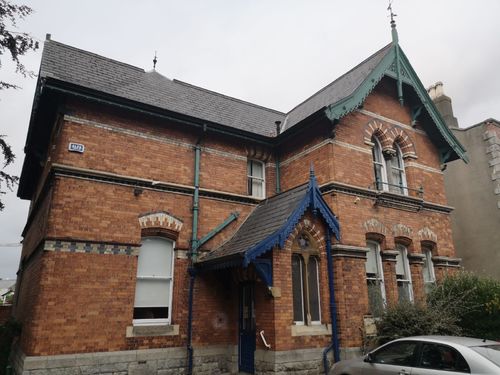 Further Education Hub for Young Adults