Working with us
We have a large diverse range of health and social care progression, nursing professionals, clinicians, administration, support staff across St. Michael's House which pans over 170 locations across the greater Dublin area. We employ services in disciplines;
Social Care
Nursing
Direct Support Workers
Psychology Support Workers
Autism Support Workers
Clinicians
Assistant Psychologists
Speech and Language Therapists
Occupational Therapists
Administration
Support Staff
NCHDs
Consultants
Our Employees
In St. Michael's House we look after our employees as one of our most valuable assets. It's this sense of value that makes our employees feel welcome. We offer flexible work practices, training and development, and opportunity for career progression.
We act as a leader in the provision of community-based services to children and adults with intellectual disabilities and their families.
St. Michael's House continues to be an employer of choice, with a workforce of over 1,800 staff representing over 55 different grades and professions. St. Michael's House continues to create a positive working environment with our profile of 84% female and 16% male employees.
St. Michaels House Nurse Recruitment #SMHNurseCareers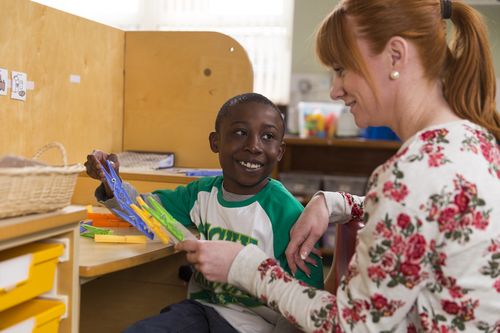 St. Michael's House Special National SchoolAs a leader in the development and provision of community based services for people with an Intellectual Disability we are a progressive employer.
St. Michael's House is a very special place to work in and we care greatly about our staff, their wellbeing, their engagement with us and their development and achievements within their careers. In addition to the comprehensive training and development opportunities offered to staff, we also offer a wide range of benefits including: Various leave options, flexible working policies, superannuation scheme, employee assistance programme, employee engagement initiatives, taxsaver schemes, access to the Health Services Staff Credit Union, access to the Hospital Saturday Fund, sick pay schemem and associated benefits to name only a few.
We celebrate Health & Social Care Professions Day annually. Here are teams in St. Michael's House.