Awards
St. Michael's House Celebrates a Win at the CARA National Inclusion Awards 2017
St. Michael's House is a winner in the Disability Sector in the CARA National Awards last month. The award recognises the charity for promoting health and well-being amongst service users of all ages through the provision of sport, physical activities and educational programmes.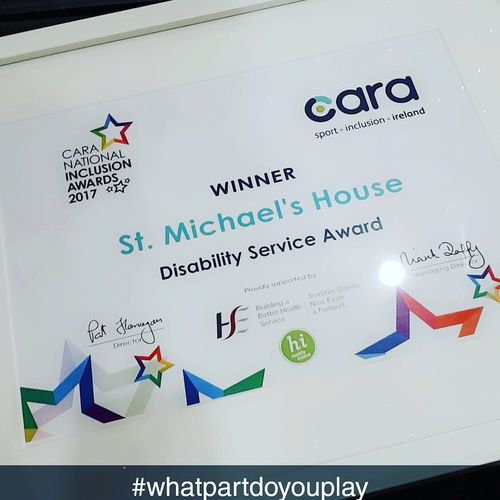 Image of the St. Michael's House award winning certificate - Disability Service Award
In the past 12 months St. Michael's House's has organised over 15 physical activities, programmes and events such as: Run in the Dark 2016; Dublin Mini Marathon; Fit4All, a four week Training Programme & Expo; Mental Health Awareness Day; Mindfulness; Enjoy Tennis Coaching; Respite Camps and Special Olympics to name a few.
A well deserved win!
Northside People Community and Sports Awards - A Shortlist winner
St. Michael's House was delighted to be shortlisted at the 'Northside People Community and Sports' Award.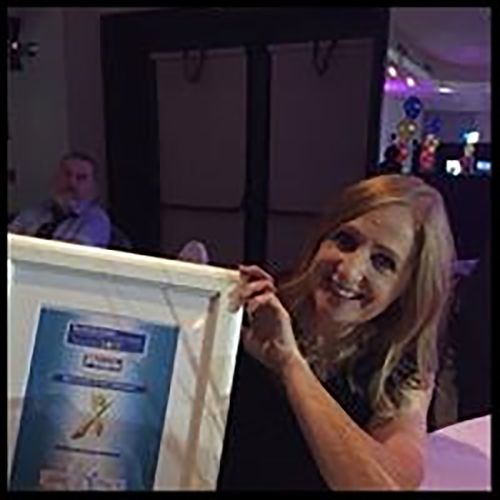 St. Michael's House Baldoyle School were nominated by Sport Officers Owen McGrath and Stephen McGinn in Fingal Sports Office as the Best Community School in North Dublin.
The Award night was a glittering occasion of Dublin North business, sports, education and entertainment people networking event. The School lost votes to the winner Belvedere School on the night.
St. Michael's House Special National School Baldoyle offers a wide range of activities and experiences in support of each child's academic social, physical, spiritual and artistic development.
The School is a multi-cultural and multi-denominational. Congratulations to Principal Ann Higgins (pictured) and her team for being one of the most dedicated school staff teams in North Dublin.