Volunteering
As part of SMH Strengthening Disabilities Project 2022-2024, volunteer programme was set up via a community network approach. By involving local people as volunteers, we have created a robust volunteer network that can support service users achieve their goals.
Click here or on the below image for more information on how to get involved - Step Forward and Volunteer!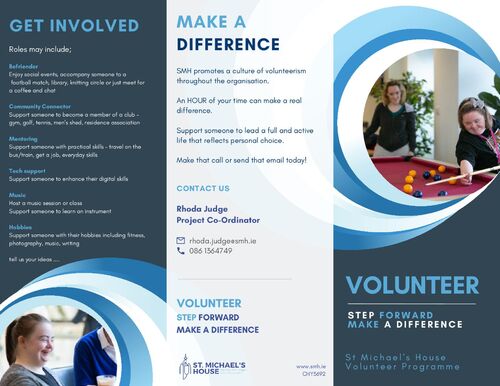 We also have a very successful Corporate Volunteer Champion Programme in which you can volunteer from your employed organisation as a group visit to St. Michael's House services. Click here for more information or click on the image below.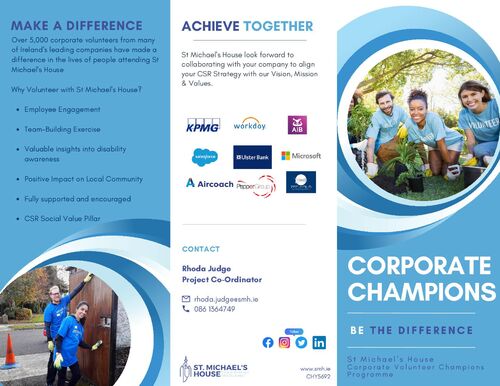 Please contact our dedicated Volunteer and Project Coordinator Rhoda Judge at rhoda.judge@smh.ie