Fundraising and Community Events
Bring a Book, Buy a Book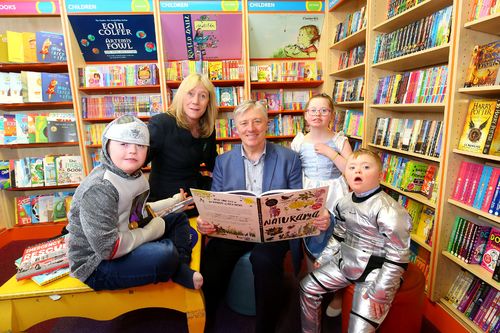 The Campaign
Bring a Book, Buy a Book is St. Michael's House annual national fundraising campaign. Now in the 10th year, we are asking people of participating companies, schools & clubs to bring second-hand books from their homes and buy donated books from their colleagues at a cost of just €2. This can be set up in a staff common area over a morning/day/evening and work on a trust basis or be manned by a staff member.
Each location receives a starter pack consisting of: Promotional Posters, Bookmarks, Stickers & Donation Boxes.
Reading for All
The Bring a Book, Buy a Book campaign was first piloted in 2008 with 15 different locations taking part. The campaign has since enjoyed success with over 300 locations taking part. Event hosts have reported their event as boosting staff morale and team building. The event can work great as a CSR project or School Literacy Strategy Activity. A total of 90,000 books were exchanged in 2017 raising over €30,000 for services for intellectual disability.
Pop-In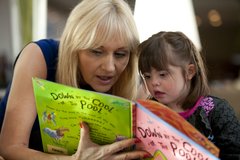 Due to high demand, and with the great support of our friends in Irish Rail, we have exapanded the campaign with pop-up shop facilities in Connolly and Heuston stations during campaign week.
Individuals wishing to support the campaign can also donate €2 by simply texting the BOOK to 50300. (100% goes to St. Michael's House less VAT, if applied then €1.63. Service provider LIKECHARITY 0766805278)
Go TechNO!
We are continuing to ask individuals to go TECHNO and Close a Screen and Open a Book.
New for 2018: Schools can also go TechNO!. We have new packs available for students to take on the task and raise funds for their school and St. Michael's House. This is a 50/50 joint fundraising initiative with raising funds for schools and also intellectual disabilities.
Supporting St. Michael's House
Funds raised through the Bring a Book, Buy a Book campaign aim to provide summer supports for children with intellectual disabilities. Want to know more about our Bring a Book Buy a Book Campaign? Just watch our Bring a Book , Buy a Book video.
Some lovely quotes from lovely Authors and Supporters
I think the campaign is a wonderful idea. Getting stuck into a good book can be one of the most satisfying experiences and you can just lose yourself for a few hours and forget your worries. Everybody should have at least one great book on their bedside table.
I am pleased to support the Bring a Book, Buy a Book campaign which will raise funds for a charity which provides essential community-based services to people with an intellectual disability. It also acts as a great incentive to get the public reading and I would encourage as many people as possible to set up Bring a Book, Buy a Book Locations.
I am delighted to get behind this campaign which is a great initiative for a very worthy cause. It's a fun way of getting everyone reading more which can only be a positive thing, while also raising money for St. Michael's House.
I am very happy to get behind this Campaign which is a great initiative for a very worthy cause. It's a fun way of getting everyone reading more, while also raising much needed funds for St Michael's House.