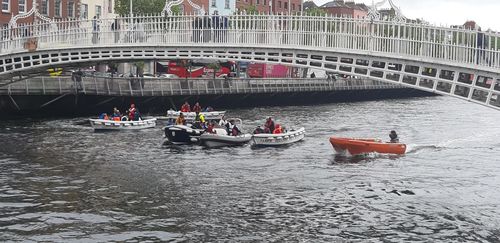 The Annual Sailing Event took place yesterday with Clontarf Sailing Club. Each year, this very generous group of sailors take our adults who use our services out for a spin on the Dublin waves.
This year's crew included : Short Term Training Centre, Adare Hub, Raheny Hub, Coolock Hub, and Mask road.
The crew were experienced crabbing too and finished this voyage with BBQ celebrations.
THANK YOU Clontarf Sailing Club for a super day out !
An article from Afloat.ie (Ireland's sailing, boating & maritime magazine) for the Clontarf Fishing trip reported on the annual trip.