St. Michael's House celebrates World Mental Health Day 2021
World Mental Health Day takes place on Sunday October 10th 2021. This year's theme is ''Mental Health in an Unequal World'.
The goal of World Mental Health Day is to raise awareness of mental health issues around the world and to mobilize efforts in support of mental health.
St. Michael's House would like to direct all Service Users, Families, Staff and Supporters to permanent mental health resources available on our website that aim to support personal wellbeing and mental health.
Click here or click on the image below to find out more.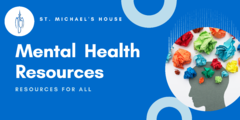 The St. Michael's House Communications and Fundraising Department have created a complimentary inclusive personal wellbeing resource card to support all also. Take the challenge of completing all tasks listed this October but keep this download as a personal resource all year round.
Click here to download or click on the image below download this resource card.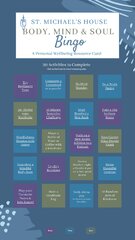 Thank you to our St. Michael's House staff teams who have created these resources that we hope are of value to many.