St. Michael's House Activity Hub have launched their "30 Day October Challenge" today.
Aiming to Make Every Movement Count, the Activity Hub have designed a bingo card to incorporate movement into your daily life for 30 days.
To find out more about this exciting challenge click here or on the image below.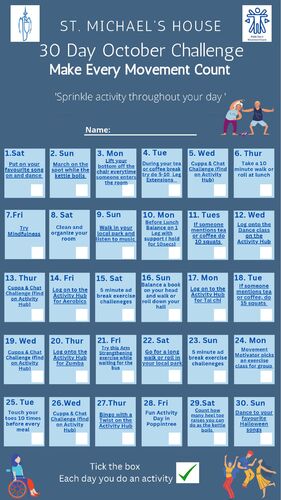 To find out more about this exciting challenge, videos, tips and tricks visit the SMH Activity Hub page here