St. Michael's House were delighted to welcome Cecil Pollack, his wife Betty and son David to Citroen South Dublin to handover the keys to his brand new car today. Cecil is the SMH Club Draw Car Winner 2022.
Cecil recently celebrated his 80th birthday so was delighted with the extra 'birthday present'.
Well done Cecil from all in St. Michael's House and happy driving!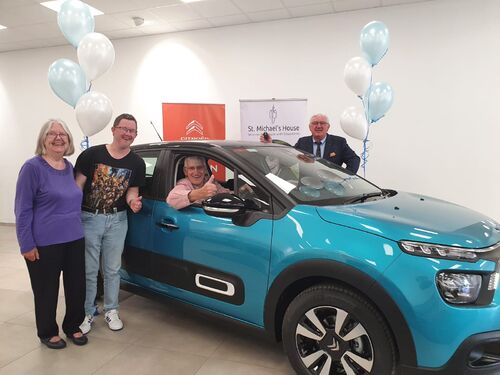 View our car handover gallery here
Be in with a chance to win cash prizes and an annual car draw for only €12 per month. Contact fundraising@smh.ie for more information.