Congratulations to St. Michael's House Nutgrove Manager Raymond Galligan for his All Star GAA Win.
Galligan (Cavan) was named PwC GPA/GAA All-star goalkeeper of the year having conceded just three championship goals for the Ulster champions.
Galligan was voted ahead of Goalkeepers David Clarke ( Mayo) and Stephen Cluxton ( Dublin ) who didn't concede a single goal during the 2020 championship for the All-Ireland champions.
It was just reward for the 33-year-old's excellent performances against Monaghan and Donegal, not just making saves but kicking a winning score against Donegal in the preliminary round.
Huge Congratulations to Nutgrove PIC Raymond Galligan from all your colleagues at St. Michael's House .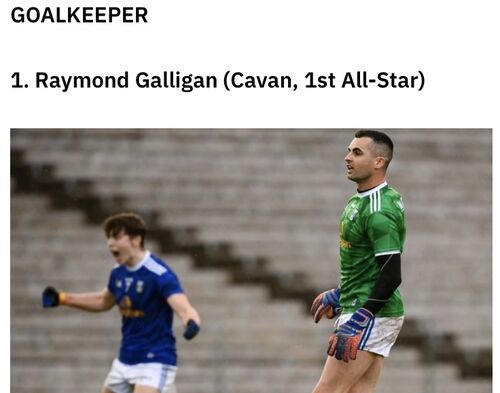 Read full review here
https://www.northernsound.ie/podcast-raymond-galligan-star/
https://www.gaa.ie/football/news/2020-pwc-all-stars-football-nominations-announced/