SMH welcome applications from all qualified clinicians in all disciplines interested in working with children and young people with complex needs arising from a disability.
We have opportunities for both basic and senior grade clinicians in Occupational Therapy, Physiotherapy, Speech & Language Therapy, Psychology, Social Work and Behaviour Therapy.
All positions are located on Dublin's Northside in four different locations.
Click here or on the attached poster for more details. See all our CDNT career opportunities here.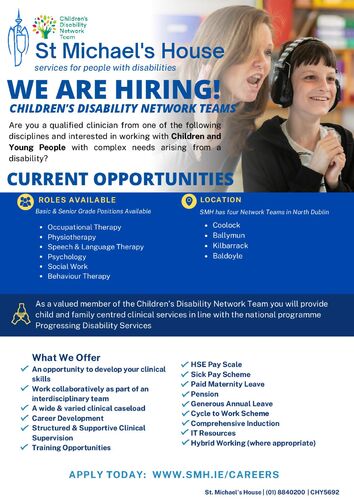 As a valued member of the Children's Disability Network Team you will provide child and family centred clinical services in line with the national programme Progressing Disability Services