Can you #PassTheBook with your colleagues & friends online this March?
Today we are launching our annual national Bring a Book Buy a Book 2021 campaign. This year the campaign has entered a new chapter. We are excited to present our #PassTheBook online event to all St. Michael's House supporters.
Bring your family, friends and colleagues together and encourage some escapism during these difficult times.
Click here or contact fundraising@smh.ie today for more information.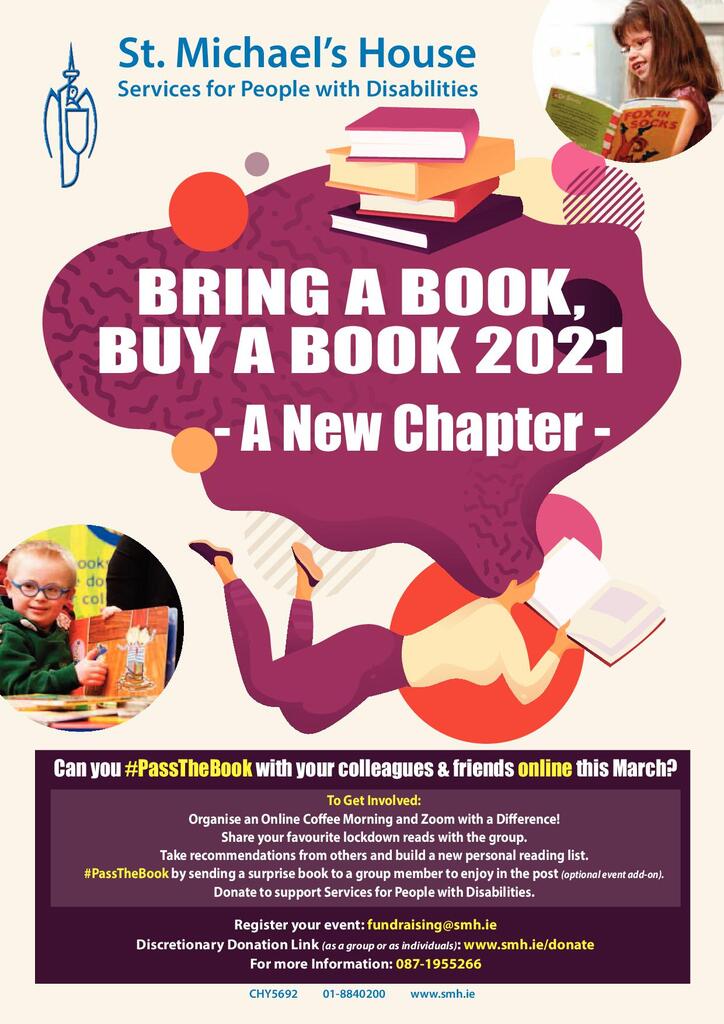 Funds raised through the Bring a Book, Buy a Book campaign will support St. Michael's House Devices Project 2021 or a unit/service close to your heart.
Read all about the Devices Project 2021 here.
If you can not organise an event this year you can still support the Bring a Book Buy a Book campaign by texting
Donate €4, Text SMH to 50300
SMH recieve a minimum of €3.60.
Service provider LIKECHARITY 0766805278
St. Michael's House are adhering to Government and Public Health advice during COVID-19.
If you are fundraising on behalf of St. Michael's House please ensure that full social distancing guidelines are adhered to.
We are here to advise you if needed on fundraising@smh.ie