Waterbabies is our Corporate Sponsor to the  St. Michael's House Club Draw.
Water Babies will teach you to teach your baby to swim. You and your little one will learn water safety from day one, and you'll be amazed at the skills they'll pick up in a matter of weeks.
What's more, swimming develops learning skills, boosts confidence, improves co-ordination and enhances well-being - while getting you both out and having fun!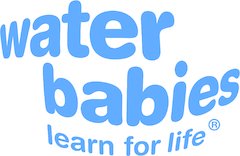 Meet Tom O'Leary
Tom O'Leary was born with heart defects and a chromosomal disorder. He had open heart surgery as a baby and has been PEG fed for his whole life and needs 24-hour care.
Tom is now 9 years old and attends St Michael's House Baldoyle every day from Monday to Friday. His older brother Jack started with Water Babies when he was just 9 weeks old and swam with Water Babies until he was 5 so when his little brother Tom was born, it was only natural that he would become a water baby too. However it took a little longer for Tom to start swimming but mum Catherine's dream came true when Tom started Water Babies classes and he absolutely loved it!
Splashing in the pool was more than just fun for him, it was life changing. Tom has low muscle tone so attending a Water Babies class was like physiotherapy as he was building up muscle by kicking his legs and holding onto the side of the pool. This helped him to sit up and walk with a walker.  
When he started swimming he couldn't hold his head up and he now can hold his head up which Catherine attributes to swimming with Water Babies.
Tom still sings the songs he learned at his Water Babies class so attending the classes has had a hugely beneficial impact on his life!
Water Babies supports the St. Michael's House Club Draw - link to learn more
Water Babies support St. Michael's House staff and service users by offering some fantastic discounts for their inclusive classes.
Sign up your child and receive the following when you show your St. Michael's House staff I.D or proof of registration.
- 10% discount for staff
- 50% discount for St. Michael's House service users