Board of Directors
St. Michael's House is governed by a voluntary Board of Directors, two of whom are parents of a person with an intellectual disability. Board members work on a voluntary basis and do not receive any remuneration. The Board meets ten times a year.
Board of Directors
Anthony is a public health specialist, with background in paediatrics. He is the professor of Health Systems in the School of Nursing and Human Sciences in DCU. His work lies in the uses of health information, and he has worked on disability issues, in particular working on autism, and intellectual disability. He is a Chartered Director, and an experienced non-executive director, and board chair.
Pat is a former Managing Partner, Head of Finance and Head of Tax in Deloitte. He brings very significant financial knowledge and experience of management in a huge range of client companies. He is a Director of a number of companies and has been involved in charitable organisations at Board level, such as Anam Cara and Diabetes Ireland.
Ken is an Electrical chartered Engineer and current holds the role of Chief Estates & Facilities Officer /Energy Officer with the Royal College of Surgeons in Ireland, Ken has 40 years experience in the Estates and property sector with specific skills In the areas of the build environment, procurement and environmental and sustainability sector. He also holds Board Management experience as Chair of St Michael House Housing Association and has, up until recently held a position on the Board of Assets Skills Scotland.
Ailis is a Public Health doctor, a Fellow of the Faculty of Public Health Medicine, and has post-graduate qualifications in risk management, quality improvement, health economics, health service management and mediation.
Over a 30 year career in senior health service management, she has been Director of Community Care in the Dublin West area, National Child Health Co-ordinator of the Best Health for Children programme, and Head of the Clinical Indemnity Scheme at the State Claims Agency.
Liam O'Donohoe held a number of senior positions with Enterprise Ireland including Director of Human Resources. He has qualifications in Psychology, Human Resources and Business Strategy. He brings extensive experience of helping leading Irish companies to develop their strategies and the organisation and leadership development necessary to achieve their growth objectives.
Currently President of Leinster Tennis Branch of Tennis Ireland. He led the creation of the Enjoy Tennis Programme, which has brought the opportunity to access tennis for players with a disability to over 1,000 players in 70 tennis clubs. This project originated with three of the St Michael's House centres and continues to grow.
Until retirement, Tom was a Director of the CIRCA Group Europe Ltd. – a company specialising in the management and policy requirements of academic and industrial research and innovation. This work was carried out mainly for the major EU Research Programmes, the EU Research Advisory Board, individual universities and national research bodies across Europe. He has extensive experience of the development of strategy for a variety of public agencies. He was also an external lecturer in "Technology & Innovation Policy" in University College Dublin for over a decade. Tom's daughter is a service user of St. Michael's House.
Karl Wren Company Secretary (Temporary)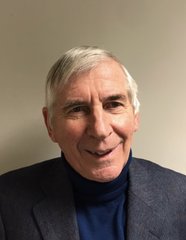 Máirtin MacAodha
More about Máirtin
Máirtin is a Chemical Engineer with Senior Management experience in many CRH companies. He has served on a variety of Boards, both as a Director and Chairperson.
He has been involved in Disability issues for many years. Máirtín's son, Niall, is a user of St. Michael's House Day Services. He was very active both as President of South Dublin Chamber of Commerce and as a Director Of Chambers of Commerce Ireland, where he played a lead role in initiating and developing the very successful National Corporate Social Responsibility (CSR) Scheme.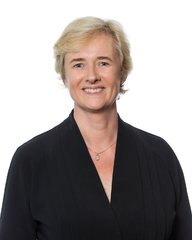 Dee Moran
More about Dee
Dee is a Chartered Accountant and has worked both in practice and industry where she gained significant experience in financial accounting and financial analysis . Previous roles include working as a project director on a large public sector contract and senior finance roles in both the public and private sector. She is currently employed by Chartered Accountants Ireland as a Senior Accountancy Professional.
Dee also has experience working with young people as she is chairperson of a youth choir and has worked on a number of school and fundraising committees.