Executive Management Team
Executive Management Team
The St. Michael's House Executive Management Team (EMT) purpose, role and function is to have oversight and monitoring of organisational performance and progress review of implementation of strategic/annual service plan. The team report to the Chief Executive and are accountable to the St. Michael's House Board.
Executive Management Team
Liz joined St Michael's House in December 2019. Liz is a leading Board member of the National Federation of Voluntary Service Providers for Disabilities.
Previous to joining, Liz has 16 years of executive management experience in the intellectual disability sector in CHO 3 and CHO 9, and was a lead with the reconfiguration of children's services in the mid-west as a pilot site for what is now Progressing Disability Services ( PDS ).
Originally Liz graduated as a General Nurse from Thames Valley University in the U.K. and has worked in the cardio thoracic unit in St George's Hospital in London for several years. She then travelled and worked in various states in America where she ended up working and undertaking post graduate studies in palliative care in order to work in the community. Liz was recruited to Texas to recruit a multidisciplinary team and to help establish a new hospice before returning to Ireland to the Galway Hospice Foundation, first as the Manager of Palliative Care Services and then as interim CEO for two years.
In addition to 32 years of experience in health and social services in a variety of settings, Liz is also a healthcare management graduate from the University of Limerick and holds a post graduate health services diploma from the Institute of Public Administration.
David joined St. Michael's House in 2000 having worked in the Health Services Executive for 18 years . David worked in Mental Health and Intellectual Disability Services in the HSE. At the time of joining , David was the Director of Disability Services in the HSE .
David has had various roles in St. Michael's House , including Service Manager and Regional Director and is now the Director of Operations . On two occasions , in 2015 and 2019 , David has been Interim CEO.
David has a BA in Health Management from the Institute of Public Administration ( IPA).
David has served as a Board member for GHEEL , Dara Services , St. Mary's Hospital , Baldoyle and was a student representative on the Board of the IPA.
Conor has over 20 years' work experience in a wide ranging of areas in health and social care field and he would have had both extensive frontline and managerial experience in all the sectors that he worked in. He began his frontline experience in residential childcare in the Eastern Health board and held managerial positions in high support residential centres in this area for young people with emotional and challenging behaviours.
Conor has worked in the intellectual disability sector since 2001 and was a Social Care Leader in a Dual Diagnosis Centre, supporting individuals with complex and specific support needs. He would have supported clinicians in the delivery of Positive behaviour support training through multi element behavioural support and would have designed courses with a colleague facilitating community inclusion and promoting active lifelong supports for the service users.
Conor has also held the position as Quality and Safety Advisor, ensuring that services were supported in implementing continuous quality improvement and provide advice, training and support on all matters concerning quality, regulatory compliance and risk management.
Conor joined St Michaels House in November 2015 as Service Manager in Service Area 2 and in September 2018 he became Director of Adult Services in Service Area 1. He has a MA in Advanced Social Care Practice, Bachelor of Arts (Hons) in Social Science, Diploma in Social Policy and Criminology and a Post Graduate Diploma in Management of Human Services.
Elaine Teague joined St. Michael's House in 1994 and has worked across a wide range of services including frontline services supporting children and adults with an intellectual disability. Elaine has also worked as a service manager and in the training department. Her work experience includes working in Mental Health services and in Education settings for third level social care students.
Elaine has an honours degree in Social Care, a post-graduate qualification in Training and Education from DCU and a Corporate Governance qualification from DCU Ryan Academy. Elaine also has a qualification in Quality Management and is a recent graduate from Trinity College Dublin with a postgraduate certificate in Implementation Science.
Elaine was previously appointed to the role of Director of Quality Improvement and Safety Development in November 2018. This was a new role and St. Michael' House now has a well established and integrated Quality and Safety Department.
In August 2022 Elaine commenced in the role of Director of Adult Services for Service Area 2 and brings her operational management experience, strategic management and prioritising skills to this role.
Elaine has a keen interest in providing a Rights Based service to the men and women in St. Michael's House.
Tracey is a graduate of TCD and DCU. She has a post graduate qualification in legal studies and has completed courses in corporate governance and financial management with the IPA and UCD professional academy. Tracey is also a social worker and psychotherapist with many years experience across a number of services areas.
As Director of Children & Young Persons, Tracey is responsible for the governance and management of all CYP Strategic and Operational service delivery. This also includes network clinical services, preschool services, adults and children's respite/supports services, adult independent living and children's residential services.
Tracey also holds responsibility for the education office supporting six special national schools under St Michael's House patronage.
Tracey works very closely with a number of key internal and external stakeholders to ensure safe, effective and efficient services are delivered within allocated resources.
She is also responsible for leading the Children & Young Persons service on the implementation of our vision, mission and strategy, and integrating this with legislation and policy expectations for Children & Young Persons services in Ireland.
Sheena Flavin Director of Psychiatry
Tara is a Registered Intellectual Disability Nurse (RNID) . She completed a Bachelor of Nursing Degree and is a Registered Nurse Prescriber (RCSI) She has also completed a Masters in Nursing Practice at Dublin City University and has a Diploma in first Line Management and a Diploma in Psychology ( Maynooth University).
She has over 25 years experience in working in Disability Service Provision in the Voluntary Sector and has worked in Private Nursing Homes. Her nursing roles include, Clinical Nurse Manager 2, Registered Nurse Prescriber. Her main area of expertise over the years was supporting individuals with complex dual diagnosis of ID and Mental Health and ASD.
Tara moved into the area of Quality and Risk in St Michael's House and was a key member of the Quality and Safety Department.
Her current role was newly established in May 2022 and is the Director of Support Services. Tara has overall responsibility for ICT, Communications, Project Management, FOI/GDPR and Fundraising.
John Walsh Interim Director of Human Resources & Organisational Development
More about John
Dr Karen Finnerty Director of Open Training College (OTC), Staff Education, Training and Development and Strategic Development
More about Dr Karen
Karen has worked with St. Michael's House since 1990, commencing as a frontline worker in the area of vocational training and progressing into management roles in day services prior to taking up her current post. In her early career with the Open Training College, Karen was instrumental in the development of management and social care higher education for disability service provision and retains an ongoing commitment to this area.
Prior to employment in St. Michael's House, Karen worked in frontline and managerial positions in Ireland and the USA in the areas of primary & secondary education and adult education. Karen's professional areas of interest include the professionalisation of the social care worker role and adult education & life-long learning. Karen has represented St. Michaels' House and the Open Training College in engagements with a number of national bodies and in a range of roles particularly in the area of third level education. In addition to her Doctorate in Social Science Karen is a graduate of Trinity College Dublin, Dublin City University and the Irish Management Institute.
Ann O'Connor Interim Director of Quality Improvement & Safety Development
More about Ann
Gráinne is a Registered Nurse Intellectual Disability (RNID) and Registered General Nurse (RGN). She completed a Bachelor of Nursing Degree, a Higher Diploma in Nursing (Palliative Care ) a Post Graduate Diploma in Nursing (RCN), before going on to complete a Masters in Applied Health Care Management in University College Dublin. She has a Fellowship from the Faculty of Nursing and Midwifery RCSI. She has completed a Diploma in Quality and Healthcare in the RCPI and several Diplomas in Social Studies, Gerontology, Communication, Psychology and Industrial Relations and Management in the RCSI, NUI and NCR. Most recently she has just completed Executive Leadership Programme for Directors of Nursing and Midwifery (HSE ONMSD NCLC).
She has over 35 years experience in working in Disability Service Provision in the Voluntary Sector. Her nursing roles include, Clinical Nurse Manager 2, Nurse Practice Development, Service Manager and Quality and Risk Officer before taking up the role as the first Director of Nursing in St Michaels House in 2015. Gráinne has considerable experience in in driving changes in Service Delivery. Her interests are in supporting aging in place for people with an intellectual disability.
Gráinne sits on many national committees as chairperson of Nurse Managers Association for intellectual Disability and represents them at national fora with the Department of Health, ONMSD and on the nursing sub group for National Clinical programme for People with Disability. She also sits on Shaping the Future for the RNID, Advanced Nurse Practice. She has most recently joined The National Clinical Leadership Centre for Nursing and Midwifery (NCLC), Office of the Nursing and Midwifery Service Director, Governance Committee. Gráinne has chaired national conferences in person and at webinars and has presented nationally on the excellent work of nurses in the disability field.
She continues and is proud to lead the Nursing Team in St Michaels House, front line nurses and managers who work tirelessly across St Michaels House Day, Residential, Schools and in Respite, including Nurse Manager on Call, CNSp's, Health and Medical Trainer, Integrated Care-more recently Nurse Practice Development Coordinator, Clinical Placement Co-ordinator / Students Allocation Office and two candidate Advanced Nurse practitioners in Mental Health of Intellectual Disability and Neurodisability. We are delighted to have two cohorts of student RNID nurses since 2021. We will continue to support nurses to undertake programmes to continue to support service users in their homes.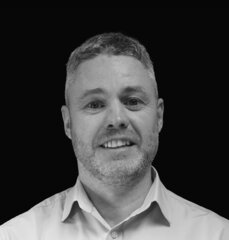 Diarmuid Devereux Director of Estates
More about Diarmuid
Diarmuid joined St. Michaels House in March 2022.
He has over 25 years experience in the property management and construction industry. Graduating with a BSc in Construction Management and Engineering, Diarmuid has also completed a Diploma in Facilities Management and is a Chartered Member of the CIOB, and a Registered Building Surveyor with the SCSI.
Diarmuid has significant experience working in both the disability sector, and on the delivery and management of social housing units for Local Authorities and Approved Housing Bodies.
Diarmuid has overall responsibility for the Estates Directorate in St. Michaels House, including housing, technical services, property management, maintenance, and fire safety.