St. Michael's House Press Clippings - November & December 2021
Issued on November 26 2021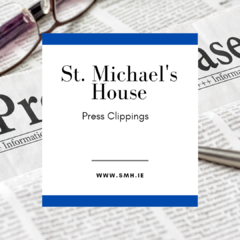 Summary
Lidl in Baldoyle have donated €1,000 to St. Michael's House SNS in Baldoyle to celebrate their re-opening.
Corporate Partner, Dundrum Shopping Centre and St. Michael's House have launched a Total Communication partnership in Dundrum Shopping Centre to enhance the experience of customers and promotion social inclusion for those with additional needs. Read all it about here.
Article on how the Artane/Montrose Residents Association link in with St. Michael's House residential units in their community and call on other communities to help integrate service users in their communities.