Paula Noctor will stand amongst Irelands best writers artists and poets next week at the Listowel Writer's week 2019- May 29th - June 2nd in Listowel Co. Kerry.
Paula's won a prize in the Creative Writing for Adults with Special Needs catagory. She will be recognised along with other winners/runners ups of various catagories on the Festival's opening night on May 29th.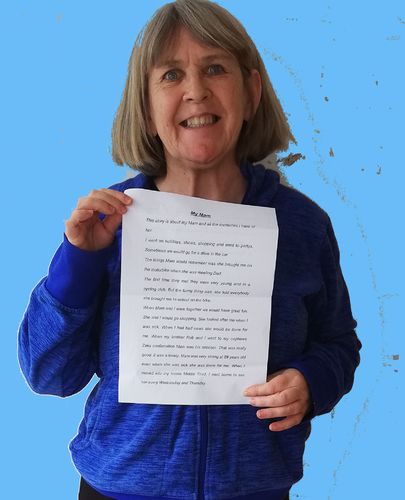 Paula's winning story
Paula enjoys writing and has very good literacy skills. She decided to write a short story on a topic she feels very passionately about. Paula prize winning article was about her Mam who recently passed away. Paula wrote about how special her Mam was to her and the lovely things they used to do together. 
Her friends, family and team in Work Options are very proud of Paula and hope this is the beginning of a writing winning future.