The current level of COVID-19 in the community is significant and is impacting upon the health of our citizens, in particular, our most vulnerable. These levels are also impacting upon our health system and staffing levels.
The vaccination rollout in service users and staff which has taken place in St. Michaels House over the past 10 months has greatly reduced the risk of Covid 19 in our settings.
Covid 19 has not gone away and with numbers rising we must be mindful on how we keep ourselves and others safe.
Please click here or on the image below to see updated guidelines on how to "Keep Safe & Stay in Touch - St. Michael's House Guidelines November 2021". This document contains information on visiting, IPC updates and physical distancing.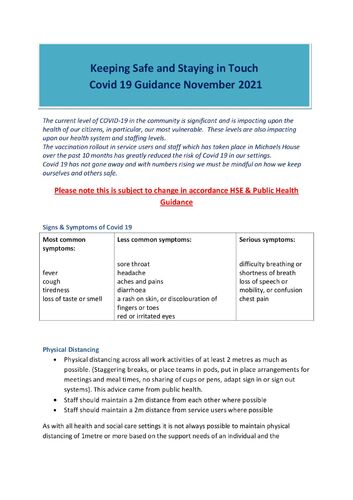 Please contact info@smh.ie with any queries on these guidelines.
#staysafe