St. Michael's House Activity Hub Halloween Party was held on Friday 29th October 2021.
A group of adults (see below image) who attend St. Michael's House planned and hosted the virtual party to over 30 service users.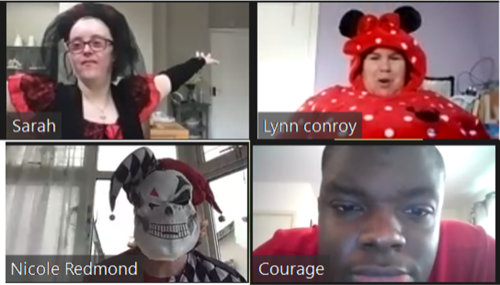 The group organised competitions such as Best Costume and Best Carved Pumpkins along with a spooktacular Halloween Quiz.
Click here to view all the amazing pumpkins that competed in the Best Carved Pumpkin Competition.
It was a fantastic event. Well done to everyone involved.