Dundalk Institute of Technology invite you to participate in their Covid Wellbeing Study.
The study aims to improve understanding of the experiences of general public and frontline staff living under social lockdown restrictions during Covid-19.
Please click here or see attached information flyer for more details and participation link.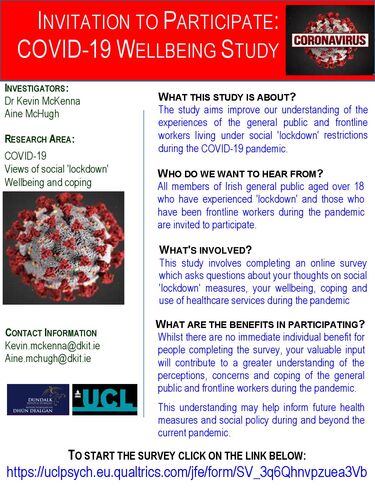 Disclaimer: This study is not administered or linked to St. Michael's House.