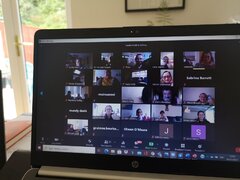 St. Michael's House celebrated Mental Health Day 2020 online this year. We understand Virtual is not for everyone but we wished to protect our service users and staff and keep this important day in the Calendar.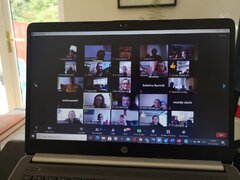 Our Activity Hub celebrated online with numerous activities all day on  Friday October 9th 2020.  Over 38 persons from over fifteen different locations   were online participating in the activities.
Youtube Videos included : 3 minute Movement Break , A Sound Bath  and How to Paint your Nails ! -
There was great excitement to see friends and colleagues . The groups had fun all day- laughing one of many ways to support your Mental Health.
The image shows the response from the people who use our services:
 How people like to keep well and support their Mental Health ?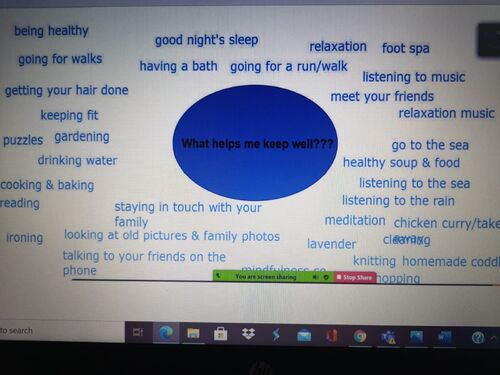 Please see our Video below on how the day started .