As you area aware CoronaVirus/ COVID-19 is a new virus. For the vast majority of people COVID-19 is a short lived illness which can cause: - High temperature, shortness of breath and cough as the most common symptoms from which people make a full recovery.
Currently there are 21 cases  in the Republic of Ireland.
 St. Michael's House have produced an  Easy to Read guide for the people who use our services. Not all people are able to use Easy to Read guide but it is the first step on supporting communicaiton and supporting services.
Please download this Easy to Read Guide 2020   on CoronaVirus/ COVID-19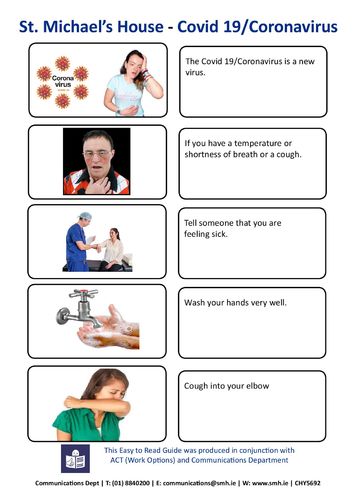 Where do I get more Information CoronaVirus/ COVID-19 ?
For all clear guidelines on the CoronaVirus/ COVID-19-
Please visit the