Our adults from : Lar Foley , Northbrook , Canices Rd, Omni and Eithne Local Centre and  Baldoyle visited RTÉ's Fair City this week to meet with the  cast and take a tour of the set just ahead of Christmas.
As part of a sold out charity match held in November, Fair City cast and  Baldoyle United FC  raised €6,000 for the  St. Michael's House Baldoyle. Funds will support €1,000 to St. Michael's House Baldoyle Special National School and €5,000 to Lar Foley , Childrens Residential House.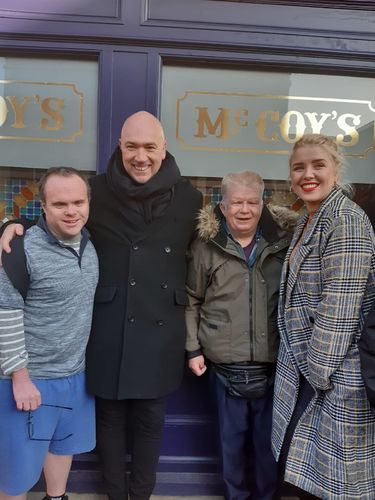 Big fans of the RTÉ One soap, service users and staff alike were  delighted in meeting with Fair City favourites Tony Tormey, Pat Nolan and Rebecca Grimes before being presented with a cheque for €6,000 by Baldoyle United's chairman Dermot Penrose and Dave Nutley.
"Thank you to Baldoyle Utd and the cast of Fair City for this amazing donation. This local community support is really important for our service. The funds raised will help us to make improvements to our home and purchase new equipment to assist the children with disabilities who live here".
 Liam Dowling - Person in Charge, St.Michael's House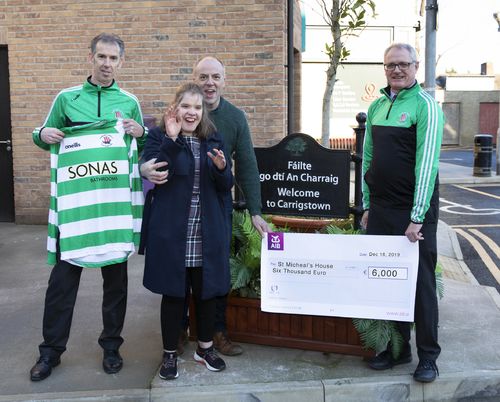 Huge thank you to Fair City Cast and the supportive team at RTE and to Baldoyle Football Club .