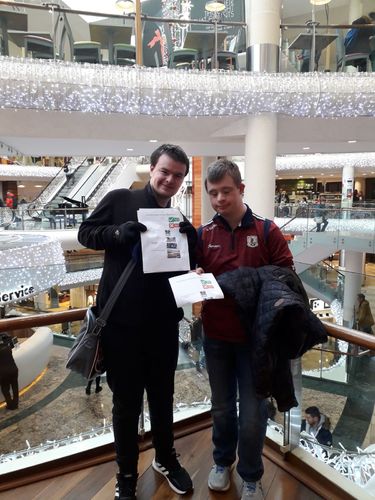 Dundrum Town Centre is our Charity Partner 2019/2020. We are working on many fundraising events to support our local Goatstown services.
In addition to this , Dundrum TC have totally embraced the  Purple Tuesday 2019 concept . Purple Tuesday  is an international call to action, focused on changing the customer experience for disabled people. It will involve organisations of all sizes and from all sectors taking decisive, practical actions to meet the needs of disabled customers.
Dundrum Town Centre are  no stranger to customer inclusion supporting many initiatives over the years  including sensory rooms, autism hours and Inclusion Festivals to name a few.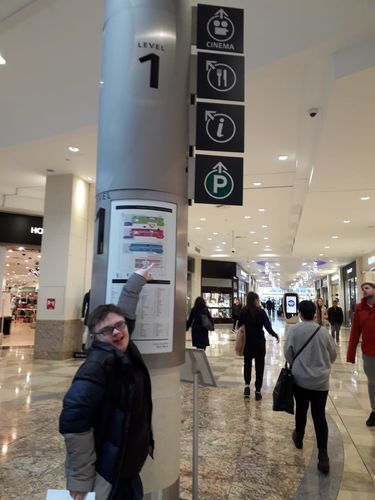 Our Adults from Turas local centre took a walking tour of the Centre with the Dundrum team to review accessible signage. This is the first step for St. Michael's House teams to work with our Charity Partner on Total Communication for their customers. 
Well done to the Turas team to highlight this important issue of inclusion for all .