Going to university is a huge achievement for anyone. For centuries, and even up until a few decades ago, higher education simply wasn't attainable for most people, regardless of whether or not they deserved it. The good news is that things are changing and attendance numbers at universities are increasing every year. Dublin City University is breaking these boundaries even further by introducing its Ability courses for individuals with special needs. Glenn O' Conner, aged 28, is the first service user of St.Michael's House to attend DCU through this programme but his attitude proves that he certainly won't be the last.
Gillian Hogan , DCU Journalism Graduate 2019 interviewed Glenn O Conner who uses the service in St. Michael's House Omni Services Santry.  Gillian was working with Glenn to hear his story . Glenns story was published in the local press.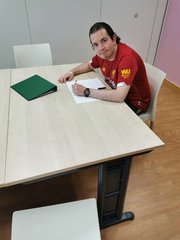 Thank you to Gillian Hogan and Glenn O Conner and staff member Noel Manning in Omni for making this happen. This is a method of St. Michael's House telling our stories . A story worth telling.
Read about Glenns and his achievements in third level education .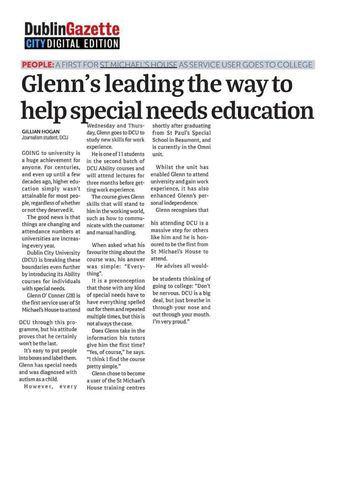 The  DCU Ability Programme is funded  from ESF and Irish Government with the supportive partnership from St. Michael's House.
Read about the DCU Ability Programme Launch 2018