April is Autism Awareness Month
and April 2nd is World Autism Awareness Day .
We are all celebrating this day and month with St.Michael's House Autism Foxfield School , Raheny and the Autism support adult services in Finglas, Swords , Balbriggan and Baldoyle.
St.Michael's House Abhainn Autism services are celebrating this day by showcasing Autism Awareness information, stories  with Display Boards, Virtual reality and Ipad displays in all three Head Offices and in Plunkett College for Further Education in White Hall, Dublin.
Families, staff and service users are asked to support and highlight Autism Awareness
by popping in to the activity in the three Head Offices :
10.30am - 2pm - Ballymun, Coolock  and Goatstown.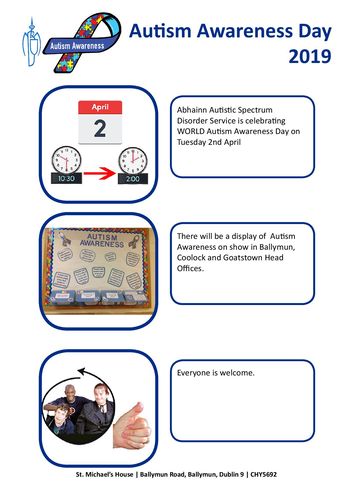 Wednesday 3rd  April - Ballymun Library
11.00am-4.00pm
will host :
Introduction  stands - to ASD
ASD books ,Journals, and book journal reviews.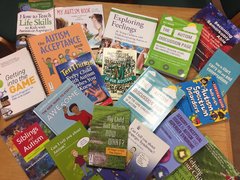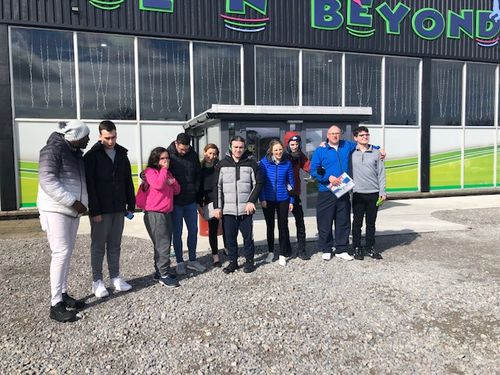 Thank you to Bounce N Beyond to supporting the Autism Awareness day by sponsoring a free morning of fun and laughs for all. Bounce N Beyond is Ireland's newest indoor epicenter of energetic physical fun.We bounced and danced to celebrate Autism Awareness Day. It put a real bounce in our day. 
The Adults who use the Autism Service displaying their information in Plunkett College for Further Education in White Hall, Dublin.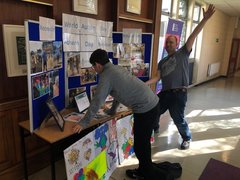 Congratulations to all adults who use our service in taking part and delivering on this informative piece of work. Well done to St. Michael's House, Manager Autism Services team Diarmuid O Donovan, Caoimhe McGuinness and Fiona O'Brien and all their team members for this showcase .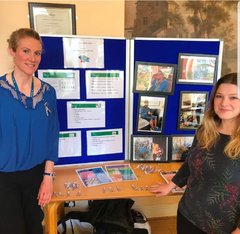 Jeanette Weikel  from OTC visiting the Autism Display Stand with Darina Crean organiser.