Today, over 500 St. Michael's House's children and adults enjoyed the biggest day of the St. Michael's House calendar at the Savoy Cinema. The movie ' The Grinch' was the festive film 2018.
The Savoy, the longest running cinema in Dublin, celebrates 34 years of supporting this annual event for St. Michael's House. Fujitsu, a long standing partner of St Michael's House sponsored the event for the 7th year running and provided volunteers on the day to assist service-users into the cinema. The Civil Defence  support all our children and adults safety into the movie theatres. The local  Gardai support with our wheelchair accessible buses and traffic concerns on the morning.
Every year, this event creates a magical Christmas atmosphere, as service users come together to watch the latest December movie release. Special goodie bags were also distributed to all the movie-goers by our Christmas clowns. Our Clowns add ballooons , songs and cheer  to this event each year.
Thank you to all our Volunteers for making this day possible and run so smoothly: Savoy Cinema Dublin , Fujitsu Ireland, Civil Defence Dublin , Gardai Store Street.
 "We are extremely grateful to The Savoy Cinema who have continued to support this great event every year for the last 34 years. This is a very important part of our community recreational events and cinema is one of our service user's favourite activities. Equally, we want to extend our gratitude to the team of volunteers in Fujitsu  and the Civil Defence who get involved every year and make this day possible. I am very thankful to all the volunteers for giving their time, making the day even more special.''
Anna Shakespeare, CEO of St. Michael's House
 We made the Headlines  on both sides of Dublin City 2018!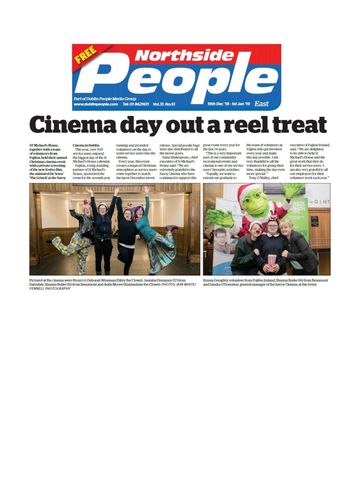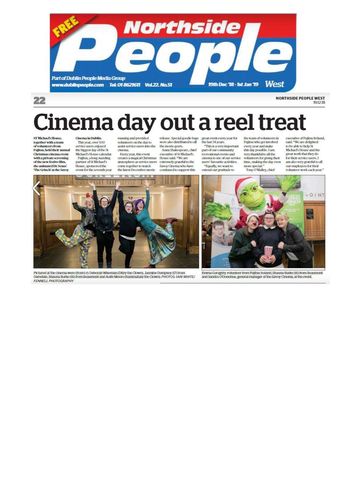 Happy dance at our Annual Christmas @SavoyDublin Cinema Day yday! Thank you sponsors @fujitsu_ie .volunteers @civildefense @irishdailystar pic.twitter.com/9So5GrTeBH

— St.Michael's House (@StMichaelsHouse) December 6, 2018