Parent and Family Information
When your child is first diagnosed with a disability parents can experience a range of emotions and may have a lot of questions regarding the services, resources and entitlements that are available to support their child.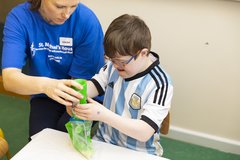 We hope this website provides parents and carers with accessible, useful and relevant information on the services and supports available through St. Michael's House Children and Young Person services (CYP).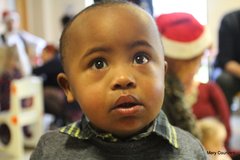 Early Services Christmas PartySt. Michael's House CYP services aim to provide a family centred service which is friendly, professional and accountable. While our team members have knowledge and skills in working with children with disabilities, we recognise that you know your child best and by working in partnership with families we can best support you and your child.
St. Michael's House Sibshops
What are Sibshops ?
A Sibshop is a structured 'fun day' for siblings of children who have a disability.
It provides an opportunity for siblings (usually between 8-12 years) to meet each other, to realise that there are others who experience similar situations as themselves and to meet some of the clinicians working with their sibling.
Through activities siblings can experience and develop an understanding of the issues that may affect their brother/sister. A favourite is always the 'obstacle course' –designed to test perception, agility, communication ability etc.
Teamwork
The St. Michael's House Social work department in the North, North East and South  Dublin regions have been running sibshops for many years. In Goatstown, Sibshops have taken place on an annual basis and this year we celebrated its eighteenth birthday.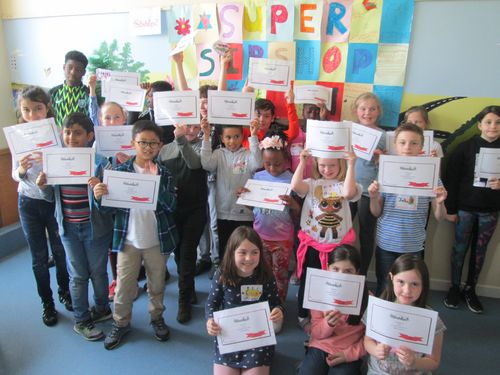 A recent Ballymun based Sibshop was celebrated over the Easter break 2019 with 40 children in attendance. It is hoped that the Sibshops will ran twice a year organised through the Social Work Department and facilitated by a mixture of clinical team members. For the first time, Parents enjoyed an information session and follow up evaluation/feedback sessions.
Sibshops  have 5 key goals that will provide ;
brothers and sisters of children with special needs an opportunity to meet other siblings in a relaxed, recreational setting.
brothers and sisters with opportunities to discuss common joys and concerns with other siblings of children with special needs.
siblings with an opportunity to learn how others handle situations commonly experienced by siblings of children with special needs.
siblings with an opportunity to learn more about the implications of the special needs of their brothers and sisters.
parents and other professionals with opportunities to learn more about the concerns and opportunities frequently experienced by brothers and sisters of people with special needs.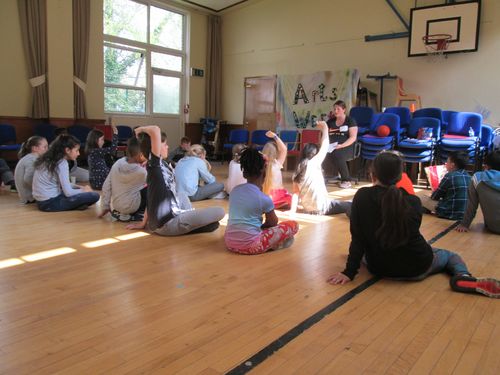 The Sibling Support Project was founded by Don Meyer https://www.siblingsupport.org
 " Sibshops are opportunities for brothers and sisters of children with special health and developmental needs to obtain peer support within a fun recreational and educational context. They are celebrations of the many contributions made by brothers and sisters of kids with special needs. They are not therapy although their affect may be therapeutic for some children as they can see that they are not alone in their experiences ".                                                                                   
(Meyer and Vadasy, 2008)