Children's Services
Parent and Family Information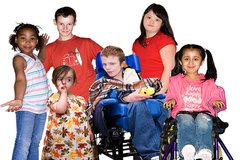 When your child is first diagnosed with a disability parents can experience a range of emotions and may have a lot of questions regarding the services, resources and entitlements that are available to support their child.
We hope this website provides parents and carers with accessible, useful and relevant information on the services and supports available through St. Michael's House Children and Young Person services (CYP).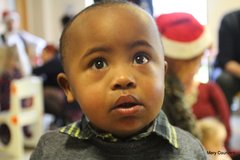 Early Services Christmas PartySt. Michael's House CYP services aim to provide a family centred service which is friendly, professional and accountable. While our team members have knowledge and skills in working with children with disabilities, we recognise that you know your child best and by working in partnership with families we can best support you and your child.
Entitlements and Resources
We have produced a quick guide for you on Entitlement Information for Carers. This leaflet is produced with Information up to October 2018.
Download St. Michael's House Entitlement Information for Carers here.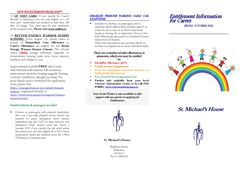 Cover image for Entitlement Information for Carers October 2018
People with disabilities and their families have access to a range of entitlements and resources.