Early Years Services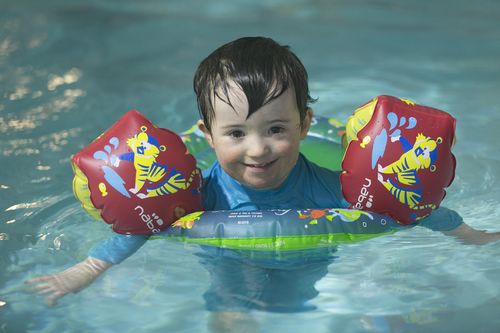 Family swimOur Early Service teams provide a family centred service to families of young children from birth to school age (0-6 years).Services are delivered through clinical and pre-school support services.
St.Michael's House believe that families are central to the lives of young children with disabilities and the aim is to work in partnership with families to deliver appropriate services to each child based on available resources.
The Early Service clinical team has a range of staff working with families which include staff from the following disciplines;
Physiotherapy
Social Work
Occupational Therapy
Speech and Language Therapy
Psychology
Medical
Home Teaching
Minister for Children and Youth Affairs, Dr. Katherine Zappone T.D. Launches Early Years Sector Profile Report 2017/2018. Read more on this link
The Early Services team has a Team Leader who is responsible for co-ordinating the work of the team and managing referrals.
The Early Services team operates a Key Working system. The Key worker is a member of the clinical team and is the primary contact person for the family. The Key worker helps coordinate the service received by the family and ensures family goals remain the focus of the work of the team and are regularly reviewed.
The level and kind of support a child requires to learn varies. Factors such as the child's age and the impact of the child's disability will influence the level and type of support needed. The Early Services team will work in partnership with families to assess the level of support the child and family need
Types of Support;
Clinical Supports to child and family can be delivered by one or more members of the clinical team, who work collaboratively in identifying and supporting goals
Parent Training is a key component of Early Services. Young children learn best when interacting with important adults such as parents who encourage and support their learning in
Parent Support in Early Services is provided though opportunities for parent to parent contact and individual supports from team members when required
More Information
If you require any additional information you can contact the relevant Early Services Team Leader
Early Services Team Leader, Ballymun Clinic (01) 8840200
Early Services Team Leader, Coolock Clinic (01) 8770500
Early Services Team Leader, Goatstown Clinic (01) 2290500
Pre-School Support Service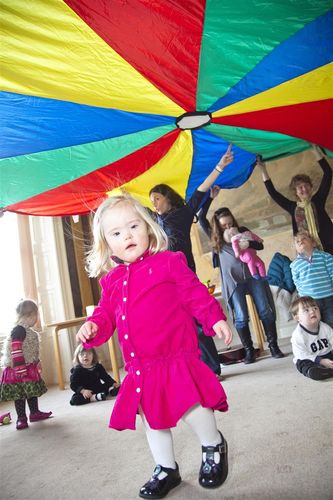 Early ServicesSt. Michael's House value the principal of inclusion and support to young children to avail of pre-school services in their local community. Our pre-school support service aims to promote the child's participation in their local community.
Where required St. Michael's House trained pre-school support workers work alongside pre-school staff to support and encourage the child to participate and engage in individual and group activities in the pre-school class.
The service provides pre-school children availing of St. Michael's House Early Services with the opportunity to begin the journey towards education, friendships and independence.
The service aims to ensure that available resources are allocated fairly and equitably.
More Information
If you require any additional information your Home Teacher, Key Worker or direct to
Susan Kelly - Home Teacher Coolock Clinic (01) 8770500
Circle Time Pre-school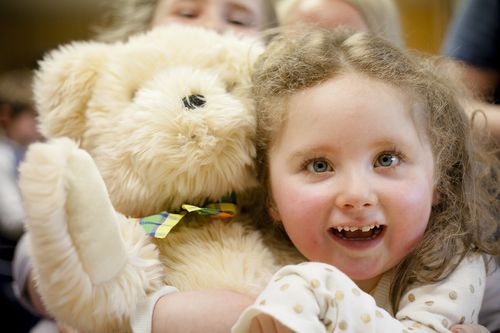 Early Services
Circle Time preschool offers a 2 year programme to children availing of early intervention from St Michaels House.
The preschool programme is designed for children who require nursing support to attend preschool. It encompasses all aspects of the child's wellbeing and development with individual programmes in place for each child's specific needs. Additional clinical inputs are provided by Early Services MDT, with follow through to home.
The service accommodates a maximum of 5 children aged from 2.5 years to 6 years. It operates 3 days weekly, Tuesday, Wednesday and Thursday from 9am to 2pm with 3 staff; Clinic Nurse Manager 1 and 2 preschool support workers. All staff have extensive experience in the area. The preschool closes for 2 weeks at Christmas, Easter and 3/4 weeks in summer. The service is overseen and managed by the Home Teaching/Early Intervention specialist manager and CYP directorate.
Circle Time is located in a community setting. The centre also houses a crèche and preschool which is ideal in facilitating interaction between the children in both services (Pre Covid). It has a regular Dart and bus service for families who do not drive.
More Information
If you require any additional information you can contact the relevant person below:
Address: Circle Time Preschool. St Benedict's Resource Centre, Swans Nest Road, Kilbarrack, Dublin 5.
Phone: 0872329083
For more information contact Catherine Duffy
Email: Catherine.Duffy@smh.ie