Our FitCert participants  getting ready for Operation Transformation this week! Are you joining us ?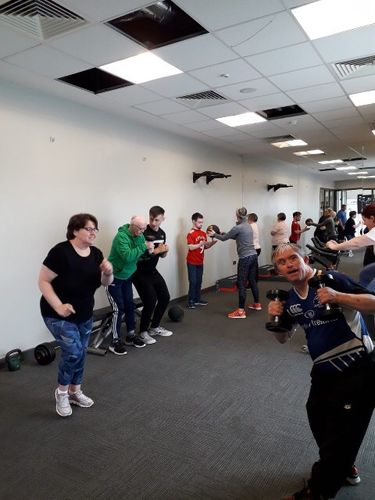 St.Michael's House staff and service users ARE Operation Transformation! @Operation Transformation is on RTE One this Wednesday 9th January at 9.35pm.
There has been an amazing response from service users and staff so far. Don't miss out on a healthier kickstart to 2019!!!
Watch the show on RTE One Wednesday 9.35pm
 Register your group on https://ot.rte.ie 
Keep an eye out on the intranet for the range of activities & events being organised by the leisure centre
Tell our leisure centre  and Swimming Pool if you are participating.
Tweet and leave comments on your OT improvements!
More Information on St. Michael's House sign up