Early Services Children's Christmas Party !
Our Home Teaching and all the Early Services teams welcomed in families and children to celebrate Christmas . Over forty children got to dance and sing with staff and the big Santa himself! It is an annual event and it is loved by families and staff .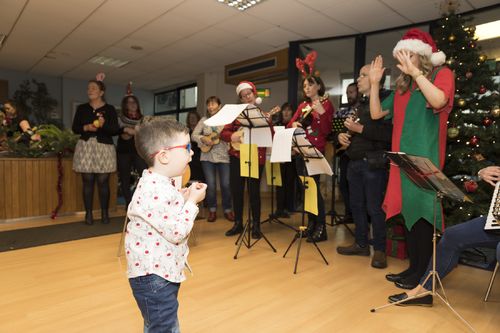 Our Staff this year hit all the high notes with a start up Ukulele band.Since September, the staff teams rehearsed during their lunch breaks  and gave a great Christmas performance this week. Staff teams sang along to the Christmas songs and did Lamh signs for all to enjoy.
Congratulations to all involved in this great Christmas Cheer.