Fundraising and Community Events
Carers Week 2022
St. Michael's House are delighted celebrate to Carers Week 2022 and recognise the great work of Carers across our organisation and nationally.
St. Michael's House are hosting events and have developed specific resources to support family carers this June.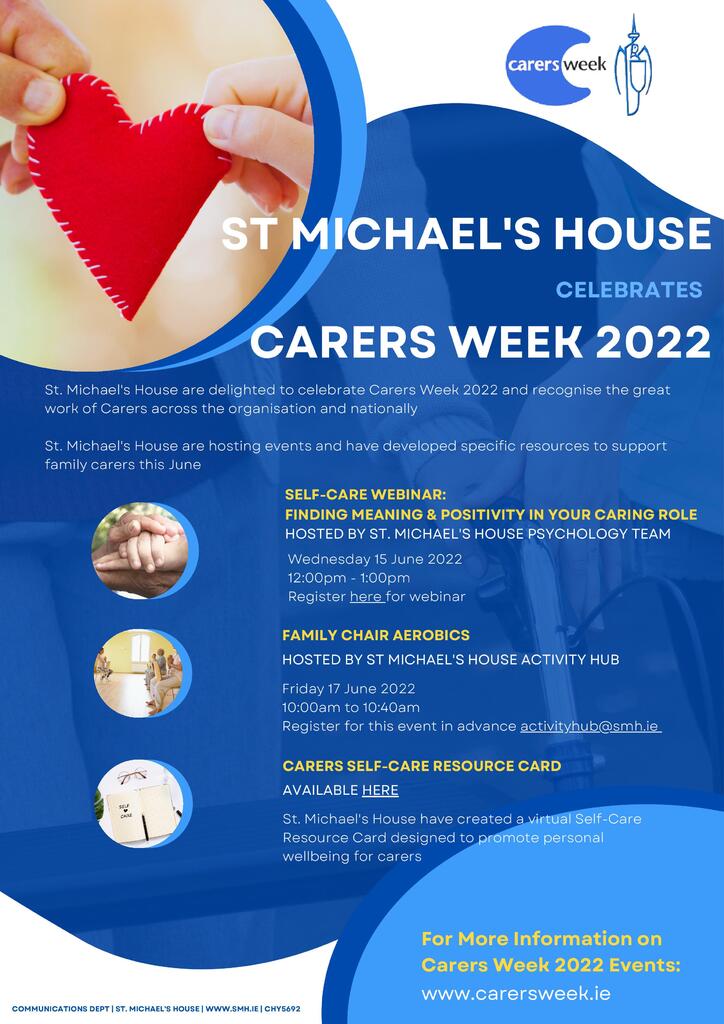 St. Michael's House have created a virtual Self-Care Resource Card designed to promote personal wellbeing for carers.
The card includes seven activities including a Gratitude Log. You can download this resource card here or click on the image below.